Service

Reliant Aircraft Service, Inc.
has been doing heavy maintenance on the Danbury Airport since 1981. Providing expert service on all types we do specialize in in King Air, Conquest, Cheyenne, and Citationjet types especially CJ, CJ1, CJ1+, Cj2, CJ2+, CJ3, and the CJ4.  Consisting of some of the same mechanics since the 80s, we have the many years of experience to get your aircraft through maintenance fast and efficiently.  Steve DiSorbo our maintenance supervisor at 203-743-5100 extension 31 will be able to help you with any scheduling.
Services
Reliant maintains a variety of piston-powered, turbo-prop, and light jet aircraft with expertise in conversions and modifications. Our broad range of services include:
Major inspections including annuals, phase checks,  event inspections, Cessna document and task inspections, repairs.
Hot section inspections
Component repair and overhaul
Airframe modifications
Pre-buy inspections
Parts service
Air conditioning service
Avionics and autopilot repair coordination
For avionics repair and installation, propeller work, or interior installation, please call us, and we will arrange for these services.
Mechanics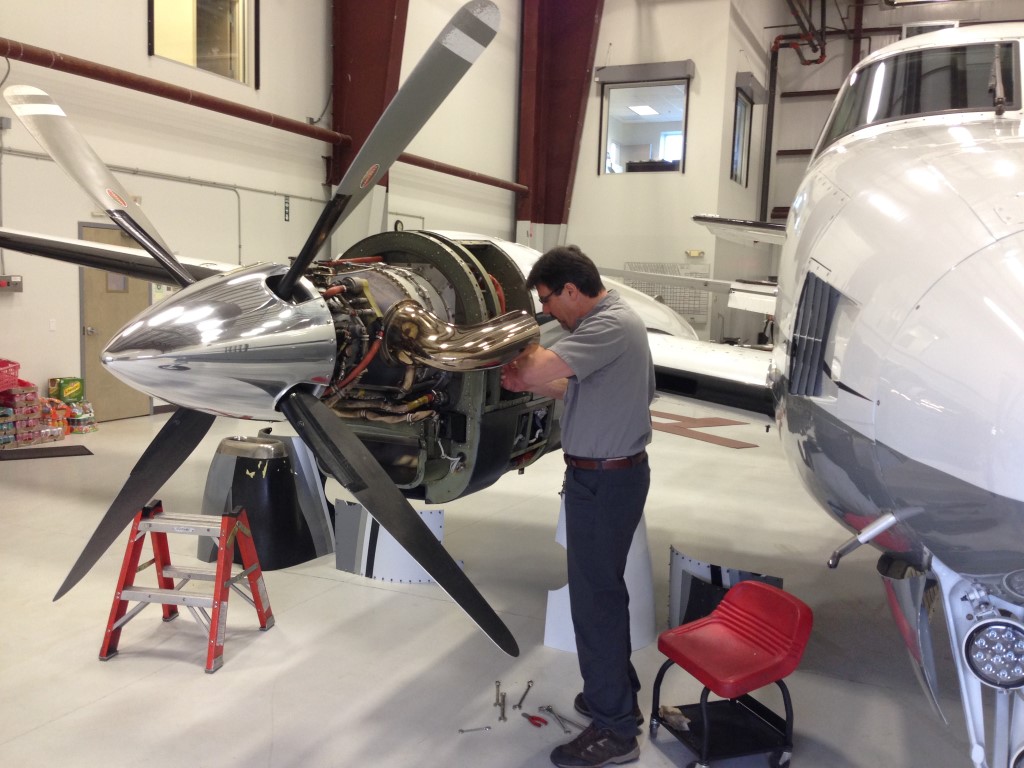 Reliant Air's mechanics are some of the most trusted mechanics in the area, and have been for decades. They dedicate themselves to keeping the charter aircraft flying to perfection and in maintaining a broad range of customer aircraft. Reliant's mechanics average over twenty years of experience each, for a cumulative of eighty-five years of maintaining aircraft to exacting standards. Three of our Airframe and Power plant mechanics (A&P) are also Inspector Authorization rated (IA), a further testament to their high level of training and certification. Reliant's mechanics are also trained at Flight Safety International for Cessna, Beech and Piper aircraft.